Alicia and Daniel had a wonderful engagement session at the Foellinger-Freimann Botanical Conservatory in Fort Wayne, Indiana. We also made a few quick stops with them around the downtown Fort Wayne area for some outdoor portraits. It's been so cold lately but Alicia and Daniel were great sports about the weather. They even brought a Purdue blanket and some mugs for a super cute photo on a bench at Headwaters Park.
I love that Alicia chose the botanical conservatory for their engagement session location. Alicia is a horticulturalist and Daniel is a grounds manager for a golf course. As a "garden challenged" individual, I really admired the way they both walked around the conservatory and knew many of the plants and trees by name. The botanical conservatory truly was a great choice on Alicia's part and I hope they treasure these images for years.
Here is a video slideshow of their engagement session portraits.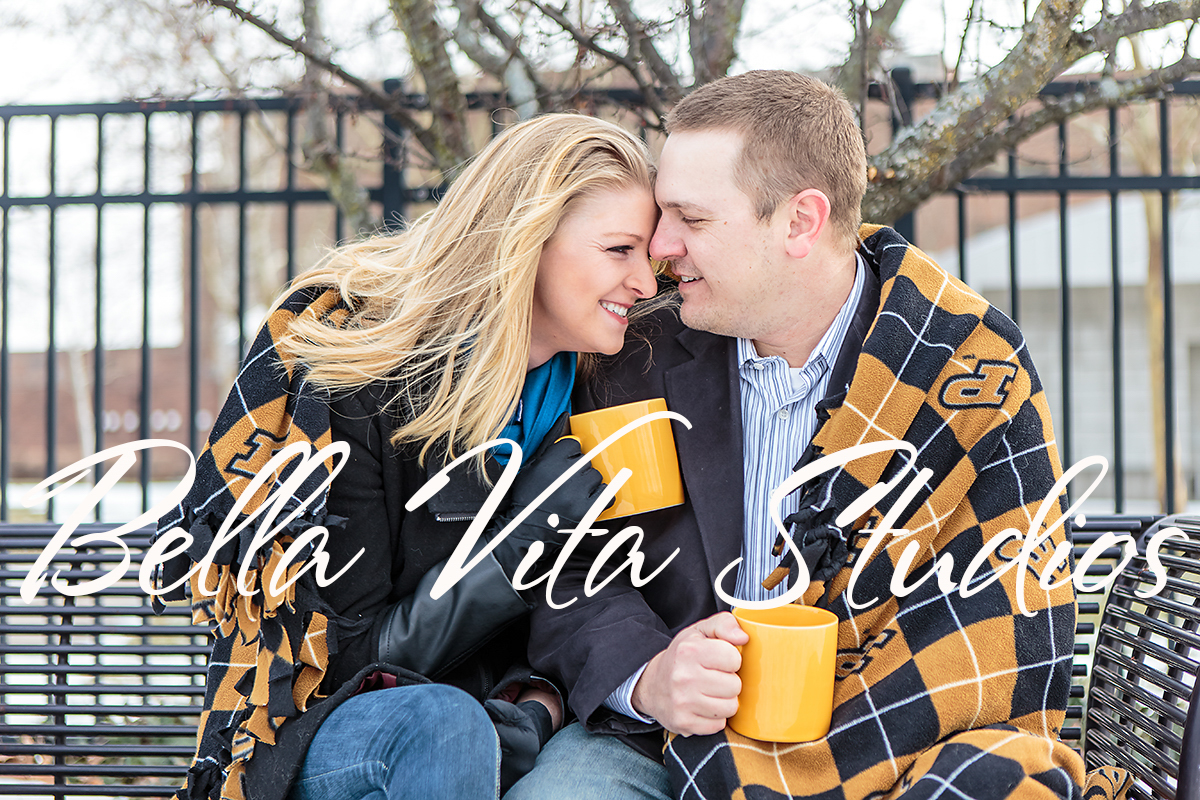 See some "behind the scenes" moments of me working with Alicia and Daniel during their session in the following video clips. These were all recorded with a GoPro action camera and a professional wireless microphone by my assistant and second shooter, Katie Gay.
No extra charge to "foof the hair."
Watch me direct Alicia and Daniel through a sequence of poses with very specific instructions and lots of encouragement.
In this video clip, I take Alicia and Daniel through a seated pose and direct them to do a sweet forehead kiss pose and hold it until I get the shot I want.